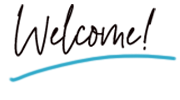 I'm Danita, and I'm all about real-talk.
I'm a native New Yorker, who loves the beach, a little salsa dancing and a slice of NYC pizza.
I'm also a hypnotherapist and neuro-transformational coach that for the past decade has helped men and women from all backgrounds get past the subconscious blocks that are holding them back from stepping into the life they deserve. I do this through a dose of real-talk and loving advocacy.
My specialized method is rooted in my ability to understand the workings of the subconscious mind and what is happening beneath the surface of self-sabotaging behaviors. I have experience working with clients who are undergoing all types of life transitions, from helping a woman with suicidal thoughts, depression and anxiety to assisting a client in releasing an extra 40 pounds of weight.
Within 30 days of working with me, you'll be unrecognizable.
You'll experience more joy and you'll understand how to permanently eradicate the limiting beliefs that are arresting your development.
I want to help you create your perfect vision of success.
I'll help you get clarity on the desires of your heart– and call you out on all your sexy excuses along the way.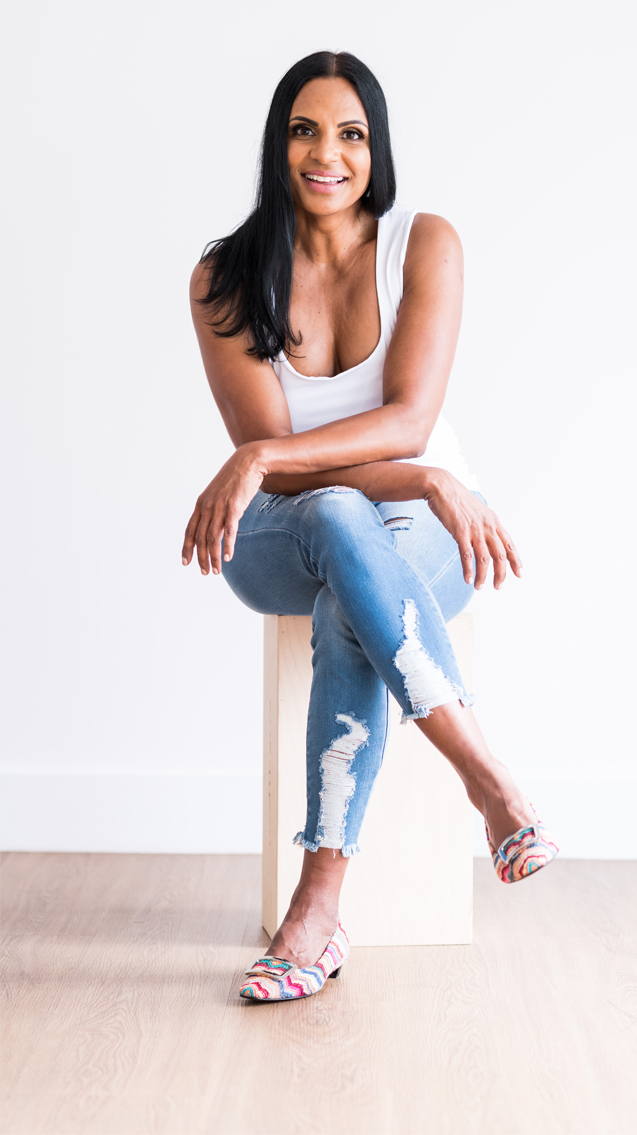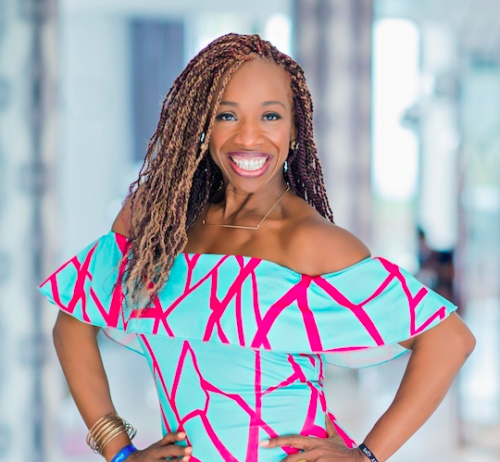 "Danita is one of the most effective and powerful coaches that I've ever had the pleasure of working besides. 
Her ability to penetrate an individual's walls, shells or defenses and identify the root cause of their fear or being stuck, is simply amazing. I'm honored to call her my friend; and I'm excited to call her one of my partners in transformation"
Lisa Nichols
CEO of Motivating The Masses, NYT Bestselling Author, Speaker & Coach

I bring both my skills of Rapid Transformational Therapy and Neuro-Transformational Coaching to my client sessions.
Rapid Transformational Therapy (RTT) is a unique approach to therapy. It's different from hypnosis and hypnotherapy, so if you have tried either of those without results, RTT might be just what you need.
RTT goes beyond just giving positive reinforcement. It digs deep into the subconscious. It's so powerful that it only takes us 1 to 3 sessions together. At the end of it, you'll be a whole new person.
RTT can help with a range of issues, including:
Childhood trauma and problems

Eating disorders or issues
Relationships [romantic and other]
My Approach to Coaching:
My coaching sessions are designed to cement neurological change and behaviors so that they're permanent. Neuro-Transformational Coaching incorporates numerous coaching, leadership and healing methodologies to serve the entire spectrum of human behavior and being.
This form of coaching creates long lasting and permanent breakthroughs in my clients lives, so they don't have to constantly wrestle with their old behavior patterns.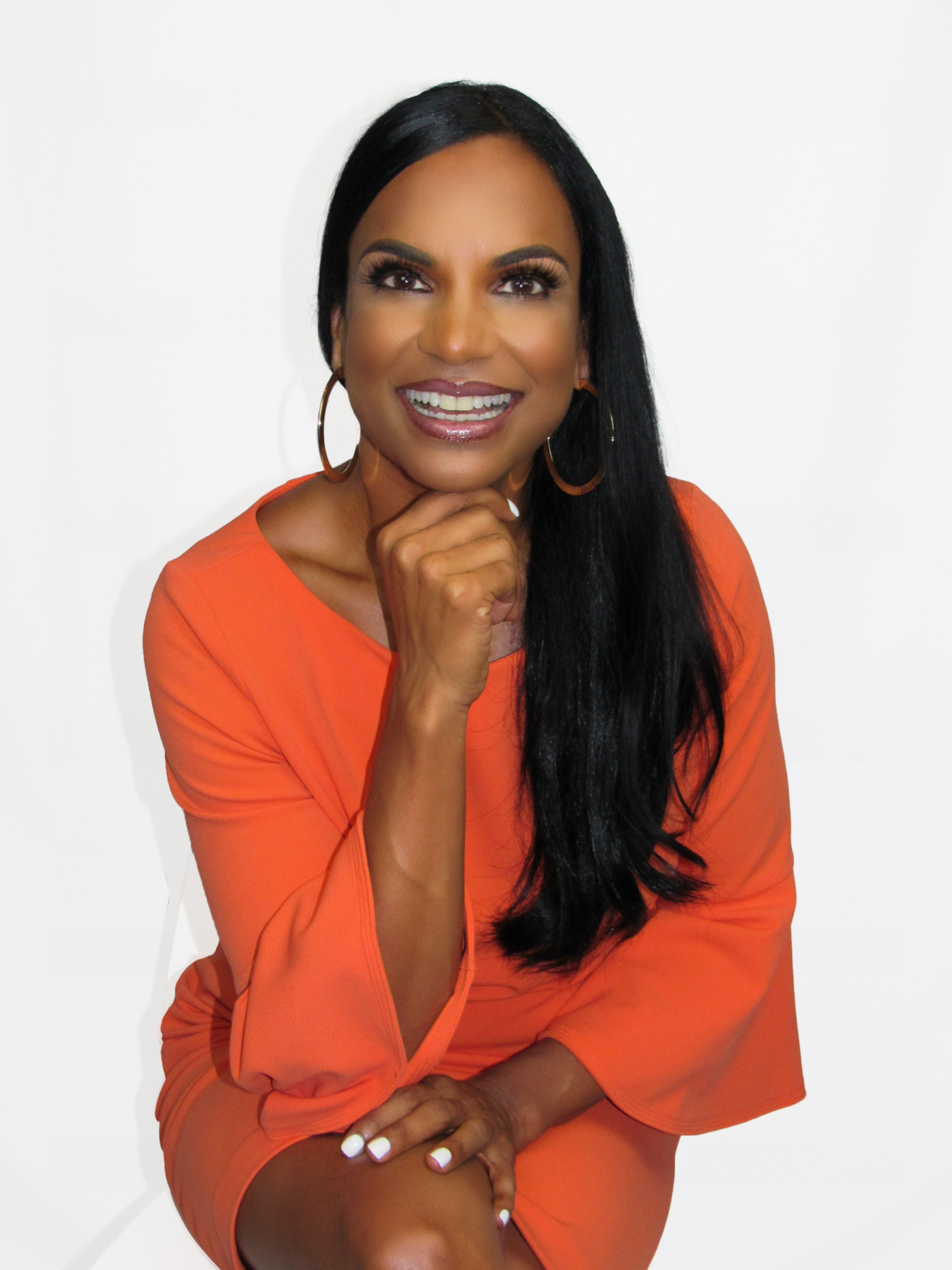 "It's never too late to have an amazing life."
– MARISA PEER
Danita instantly got to the ROOT of my struggles, instead of just fixing the symptoms. This was HUGE. Danita helped me find my voice again.
After just ONE month of hypnotherapy and coaching, I now am able to set boundaries, and ask for what I want with ease, and no fear or anxiety. The "people pleaser" in me is gone, I reclaimed myself worth, and the people around me notice that I command a certain respect now because I believe in ME. I highly recommend Danita's hypnotherapy and coaching to anyone who is looking for a loving kick in the butt, some amazing new perspectives, and some life-changing breakthroughs! She is THE one to call.
Angela, 27 years old, Austin TX
I wanted to boost my self-esteem and feel confident being myself in all situations.I noticed a difference within 24 hours. I was engaging others in conversation instead of waiting to be approached. I found myself recognizing shyness in others and no longer assuming they just didn't want to talk to me. I started sleeping better! That was all in the first week. It's been nearly 2 months now and I'm a different person. I'm comfortable in my own skin! I feel more joy and I'm content, at peace with myself!"
I highly recommend working with Danita. She will change your life! Danita was able to guide me to the root of the issue, to help me release it, and to lead me to a new way of being. So many doors have opened for me because of my sessions with Danita! Don't wait, book your session now, it will change your life!
Robin, 45 years old, Des Moines, IA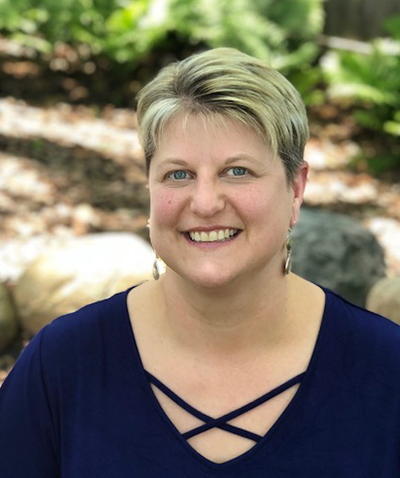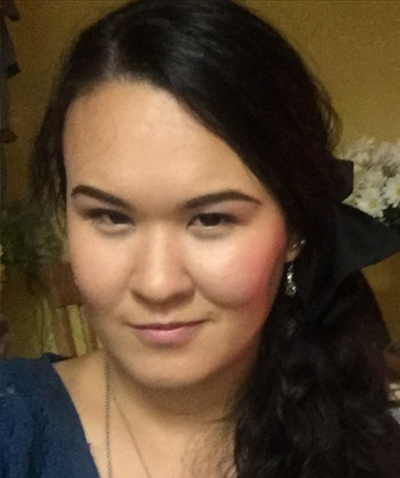 I was stuck, physically tense to the point of distraction & even pain, clueless & grasping on how to move forward, almost desperate. Now, I have a much deeper access to my personality, sensuality, magic, power, and pleasure. I don't beat myself up over things and when I catch even a little bit of it I can switch out quickly. My life has blown up and blossomed and continues to do so.
I now make lots of quick decisions with CERTAINTY.
I recommend Danita because she has a way of getting to the heart of all things quickly, lovingly, and efficiently. She saw things in me that I didn't realize were happening and holding me back. Danita will take you straight to the roots in your heart and help you not only take out those roots but plant so much more in its place with things that are true and authentic to you.
Ariel, 27 years old, Midvale, UT
My problem before RTT was finding my voice. Now, I found my voice and learned to speak from my heart and that was an unexpected nugget that came from Danita's wisdom. Danita was very patient with me because I was very nervous about being hypnotized but it was her ability to work me through the process and understand my apprehension. If she had not worked me through my nervousness I would have not been blessed with finding my voice and most importantly speaking my truth. I am forever grateful …. Thank you Danita
Tonya, 55 years old, Washington, DC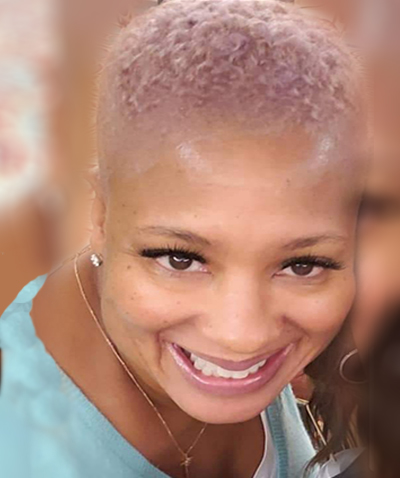 "My challenge was anxiety and irrational fears. My results were that I was able to notice my anxiety more easily and react more quickly to calm myself. Before I would go an entire day without realizing my anxiety had taken over!

Danita is an amazing person that really wants to help you and be there for you. She helped me to lower my anxiety and understand why I have anxiety in the first place!"
"I was reflecting on how far I've come from one year ago and I realize how instrumental you were in my getting to this profound state of inner peace that I've reached.

I'm so grateful for you in my life."
"Good Morning, please allow me to express my sincere appreciation to you for your ability to listen accurately, really get and hear me, connect, establish rapport, reassure me that I can and will be able to live my authentic self, free of addiction, self-sabotage, depression and putting an end to my fear of success and showing up in the world expressing and utilizing all of my God given gifts, talents and skills. May the universe continue to shine and express itself in through and as you. Thank you."
"For the last 8 years, I've slept 4 hours a night. I would wake up with a headache and feel exhausted. I did not look forward to going to sleep every night. I had to fix this problem for my health and sanity.  I listened to my transformational recording the first night and OMG it worked! I fell asleep with my recording and slept through the night, I believe I opened my eyes once but then went right back to sleep!!! Yeah!"
"I was so fortunate to have an RTT Hypnotherapy session with Danita.  Being in her presence immediately put me at ease, and her level of professionalism was so reassuring.  I felt very connected to the confidence in her voice, and as she guided me through the session, I knew I was in good hands.  Her intuition was right on point, and she was able to deliver the exact results I needed; she's a total pro so you shouldn't hesitate at all to make an appointment with her."
"I came to see Danita because I was starting a new business and dealing with anxiety and wanted to leverage the hypnosis process to uncover any potential sabotaging behaviors.. Almost within the first week, some of the anxiety issues that Danita identified through the process were being reprogrammed. I'm  kinder to myself, less judgmental and more supportive. I highly recommend Danita and this process for anyone who wants to uncover any challenges that are blocking them from being the best they can be"
"Prior to our session I had the challenge of trusting myself and definitely not trusting others. It's amazing how listening to my recording prompted a gradual change in me. I realized a positive self-awareness and feeling of confidence of which I noticed as people would tell me that I have a glow about me. I am experiencing a more peaceful state of mind in my life right now.

I without a doubt highly recommend anyone going through any sort of life shift or challenges to seek out the services that Danita offers; it can change your life!"
"I was spreading myself so thin trying to care for everyone except myself. After my session. I feel amazing!   I don't feel like I am hiding from anything and don't feel bad about myself.  I have so much energy, my head feels clear and everything seems so bright. Before it was like being in the dark all the time.

Thanks Danita"
"I THANK YOU for our RTT session. I am THE MOST HAPPIEST AND FULFILLED Woman in the WHOLE WIDE WORLD and I have fallen IN LOVE and my WHOLE LIFE HAS TURNED AROUND and will continue to become BETTER and BETTER. I believe YOU had something very important to do with this TRANSFORMATION.THANK YOU!"
"I felt unsatisfied and unfulfilled. I was navigating a physical health condition with my back. After my RTT session, my physical pain had immediately shifted. This shift was confirmed by an osteopathic doctor. My doctor is encouraging me to book additional sessions with Danita. She held such an unconditionally loving, supportive, safe, and strong space for me during my session. She held me by the hand literally- emotionally, spiritually, and all other ways. I am so deeply thankful her powerful presence in my life. Whatever your challenge-  financial, relationship, physical/health, career, and so on– Danita can truly help you make the life changing transformation you are looking for."
"Before trying RTT, I went to 16 substance-abuse rehab in 5 years.  I tried the 12-step model and yes, I really did the work they asked me to do.  I learned things in AA and NA but it simply didn't work for me. I was terrified that I would never have a normal life again.  I lost my wife, my kids, my jobs and I felt like I lost myself. My desperation and loneliness can't be overstated. I couldn't understand what was really going on. I realized that my core beliefs is what  made me feel insecure, unwanted, inferior, unloved, scared and not enough.I did RTT with Danita and now I have over 3 months clean and sober. My wife and kids are going to do RTT with Danita now because they see so many transformative changes in my thoughts, emotions and behaviors!  Thank you so much Danita!"
"My challenge before RTT was low self-esteem. and I was having trouble attracting healthy relationships. After my RTT session,I feel different inside: I feel happier,secure, confident and at peace with myself. I trust myself to  attract the right partner for me because I'm worth it. I would highly recommend Danita, she helped go deep inside and find a reason why I felt the way I did and I've been able to rewire my brain in a way that brings me peace and joy into my life.."
"Danita is an amazing coach…I cried, laughed, and/or was in awe at the end of each session.I feel better, I react to situations differently and I'm more at peace with who I am as a person. I'm also more in tune with me, my decisions and responses. Thank you Danita"
"Never thought I would every use a life coach for anything. But!!!!! After having Danita as a coach, I wonder how I went through life without one. She is patient and loving while diving into the deepest part of your core to help in all areas of your life. I have a new outlook on life…My life, business and overall health has been awakened."
"Before I met Danita I began treading water. Like many I felt bogged down in 'life". With Danita's guidance and enthusiastic encouragement, I often laughed my way into the new … remembering who I am and realising my highest priorities! Now my world is different…I feel compassion for myself and others… I've seen and taken new opportunities…I'm happier, more positive, and more emotionally open."
"Danita came to my rescue. I learned how to establish goals and set boundaries. I have clearly identified what is important in my life.  I am now on the right path! I highly recommend Danita! Talking to her was easy and her methods allow you to delve into the issues and really work through them.  She is knowledgeable, understanding, and very professional."
"OMG! Do you know when you hear the clache line, 'it is worth every penny and I am so happy I did it', well guess what, that is my line for THIS. I had wasted so much money on business gurus, programs, and all left me empty. However, Danita refilled me even to the point where I am overflowing and sharing so much encouragement with others. Danita has become the positive person in my life (the only 1) who has taught me how to have grace for myself, keep things simple (I am a type A), enjoy and celebrate my wins (such a great feeling), and create stronger connections. If you feel like crap and have reached your low, Danita is a great asset and WILL help you get out."
"When I met Danita I was having frequent bouts with social anxiety. I couldn't hold a conversation with anybody without fearing they would notice it; and that made me all the more uneasy. This impeded not only my social life, but my career too. I often felt like this is who I am so I would just manage it with light medication, I always knew something was wrong and it was keeping me from being my true self.

It has been 7 days with Danita and already I'm feeling a tremendous amount of confidence, and now in life situations, I have few|nol nervous thoughts. I feel like my true self again. That fun, outgoing guy that usually only came out after having a couple of drinks is back. But now he doesn't need the drinks. My head is clear; I'm in the driver's seat.

I recommend Danita's RTT Program. She is a careful listener and understands the pain. I've been through other forms of hypnotherapy with short term results, but Danita takes a unique approach in that she gives you a personalized recording that you can listen to over and over again, that affirms that the results are here to stay and I believe that subconscious rewiring takes healing to a whole new level."
"I was feeling unworthy of love, attention, time and praise. Coupled with a fear of abandonment and rejection; this prevented me from maintaining and nurturing authentic, positive relationships and trusting people. After RTT, I learned that those feelings were all associated with a childhood story I told myself for protection. After RTT I wake up every morning excited about my life because I know I am enough and I am worthy. I wait expectantly for great things in my future including a wonderful relationship with a romantic partner, because I deserve the best.

I've worked with various therapists for close to thirty years. In therapy we rehashed many issues from my childhood, but I never got the kind of results that I did with Danita. After one week of RTT and listening to my recording every night, I've conquered the main issues from childhood that I've been dealing with for years in traditional talk therapy.

I wholeheartedly recommend Danita. If you are willing, open and ready to change your life for the better, call Danita now! My results have amazed me."
"My biggest challenge was blocking out the negative chatter, forming my vision and staying in radical action

After receiving services from Danita, I'm more confident and driven than ever. I'm more Self aware of what serves me and the woman I'm becoming… A woman of integrity!!

I would definitely recommend Danita's services because she kept me accountable and created a safe space for me to be myself. You'll definitely grow"
"I felt heavy and burdened all the time. I had deep emotional problems stemming from my childhood. Self-limiting beliefs of not being enough, feeling unworthy and that no one cared. I neglected myself and didn't practice self care. I had lack of concentration, sleeping problems, negative self talk, codependency and looked for external validation.

After my RTT session I feel like a completely different person. I feel healed from my past hurt and resolved my childhood issues. I am practicing self care, sleeping better. I feel happy and free. I'm more hopeful about the future and have more confidence in myself and my abilities. I use my voice and speak up more.

I would highly recommend Danita to anyone who is looking to get back to their true self in an authentic way. She has helped me to come home to myself.. She was very supportive and was with me every step of the way. She was kind, loving, warm and friendly. She assured me that everything was going to be alright. She is truly an amazing, gifted, and talented woman. I am very grateful to her for how much she has helped me in the short space of 1 week. She is truly phenomenal."
"My challenges were: I was not in a good place mentally, my career and my physical living space.

Right after my consultation call with Danita, the physical living space opened up with possibilities and I was able to make much desired changes. I noticed things started to shift after booking with Danita – it's a sign to the Universe I'm serious, and things are moving forward

After seven days Danita highlighted specific things that I needed/wanted to shift in order to get to the HEART of matter. Both gradual and gentle changes occurred over the next few weeks, and it opened things up for me.

I Would recommend Danita because she called me out on my problem and helped me work through it.
Forever grateful!"
"After witnessing the amazing transformation in my friend within her first week of RTT, I said YES to me, and I'm so glad I did. During my session with Danita, she lovingly guided me through and I felt safe and protected. The morning after, I felt lighter and unblocked from within. Before RTT, memories of past hurts were resurfacing and I constantly re-lived the pain. After RTT, the memories were faint and painless. Just before RTT, conflict arose between a very close relative and I. All I knew is that I was tired and I needed to work on me.

In the past, I physically felt "the wall" in my heart blocking connection. After RTT, the wall was no longer there. My heart is free. Within the first seven days, I had made decisions that I had procrastinated for years. I'm boldly stepping out and creating the life I desire. I highly recommend Danita, as she specializes in transformation from the inside out."
"I was looking to create a deeper connection with family members.

My RTT session allowed me to let go of expectations and begin to accept others for who they are.

I would definitely recommend Danita. She meets you where you are, but also calls it like she sees it"
Are You Ready To Operate From the Desires of Your Heart?
Looking forward to connecting!
Can't wait!